We sat down with adventurer Oli Broadhead to learn more about who he is and the challenges he's faced.
His background is packed full of adventures and travel with a passion for biodiversity weaved into his journey for good measure. We can't wait for you to hear about all the ups and downs and what advice Oli has for anyone looking to follow in his footsteps.
So Oli, we better start off by giving the Nite community a little background. Can you tell us a bit about who you are and what you do?
"Well, right now I'm sitting in rainy Cornwall, but my prior misadventures include an attempted first ascent of a remote Sumatran mountain, a biodiversity survey of an unresearched tropical forest, and walking coast-to-coast across South India – sleeping in fields frequented by tigers and facing the monsoon with no tent (my own fault). As well as personal projects, I've been lucky enough to help out on a few other adventures, most recently an attempted crossing of Iceland during the Arctic night and the Rangers Without Borders expedition (a National Geographic funded expedition assessing wildlife ranger livelihoods and opportunities for cross-border conservation)."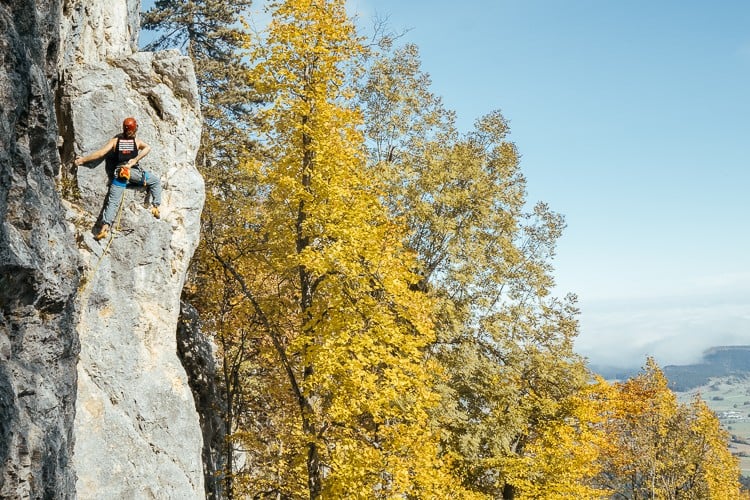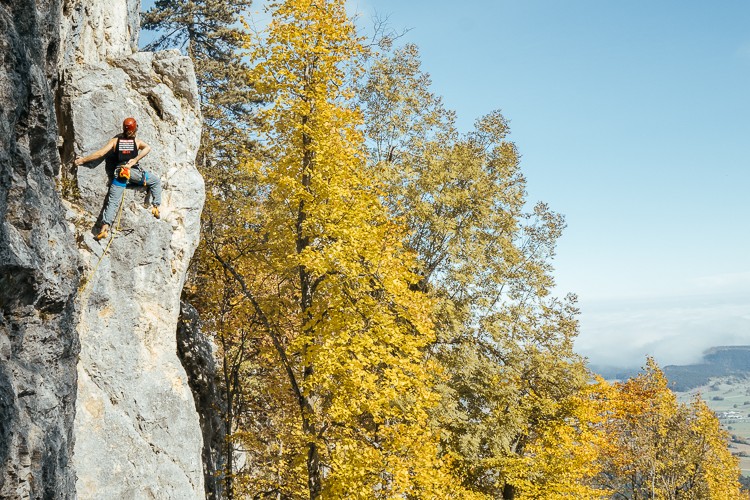 What is it that inspires you to travel?
"Travel is a dangerous word, it obscures all sorts of variation. The point being that you shouldn't be an observer, you should be a participant. As a child you know the world is this mad, unimaginably huge and scary thing. But as you grow up it all gets shuttered off and categorised away into politics, biology, geography, etc. Suddenly it can feel like the world is an abstract object that's none of your business. Travel (if done right) is the ultimate way to break apart that misconception."
Now, being the adventurer you are you must have had many exciting things planned for 2020. Did much change for you last year?
"It did indeed! I was extraordinarily lucky actually. I quit my job to go and kayak the west coasts of Alaska and Canada just as Covid began to trickle onto the news – it seems mad now, but I honestly thought I'd still be able to go until about 2 weeks before the first lockdown, the speed it all happened at was bonkers. Thankfully, I was given my job back. It would have been a very different year otherwise."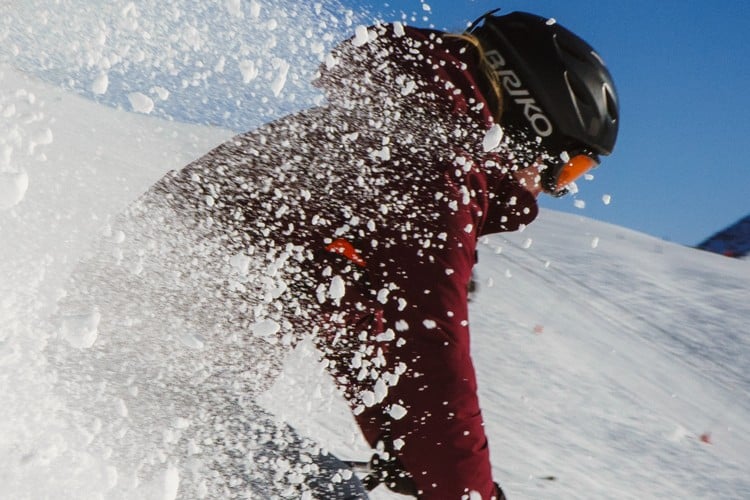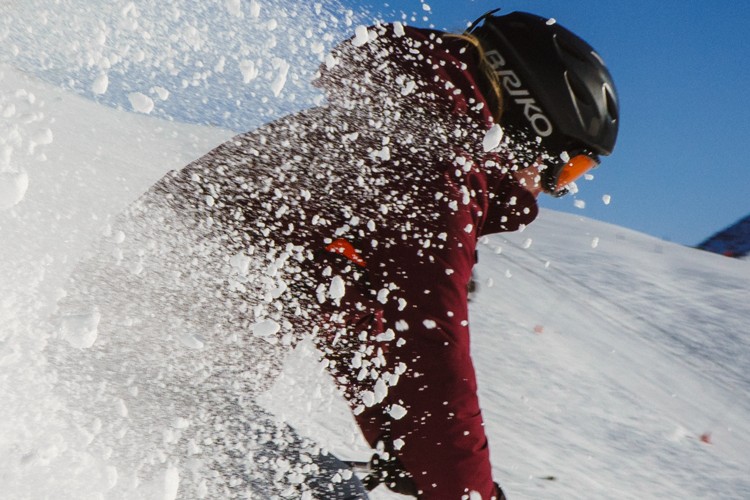 "Werner Herzog once said that tourism is a sin, travel of foot is a virtue."
What has been your biggest challenge to date?
"In all seriousness, funding an expedition is always the biggest challenge. Physically though, it was the Sumatra Megatransect by a mile. We were carrying heavy packs through brutal terrain. Usually, you can just put your head down and get a good trudging rhythm going, but we were there to conduct a biodiversity survey, so we were stopping and starting, unpacking and repacking, every half hour or so. On the other hand, that was also the best thing I've ever done and I'd be back there in a flash given the chance."
"That process of interruption is torture - time expands infinitely."
With the slow reopening of life round the corner and a certain date in all our minds, what is next for Oli Broadhead?
"Alaska and Canada are still top of my list, but I can't see that particular kayak happening before 2022 – the whole thing would take about 4 months and it needs to be in summer. So, for now, all my initial paddling plans are local – plenty of kayaking and bivvying around the Cornish coast, perhaps even the whole way around if I can find the time. After that I'm planning to head to Scotland for a few weeks. No dates yet, but the general idea being to kayak around Skye and a few neighbouring islands. There is a slim chance of an expedition this autumn – funding dependent at this point, but I've been planning a follow-up survey of a remote and unprotected forest region in Sumatra, with the hope of kick-starting a legal protection effort for the area. Fingers crossed on that one, as funding is a fickle beast."
What is your favourite country and why?
"Ethiopia. Utterly unlike anywhere else. It has everything: friendly people, world-beating landscapes, fascinating history, stunning art and architecture, great food (injera) , and great dancing (eskista – go on, Google it, then try and move your shoulders like that, I dare you)."
Is there a place you haven't yet visited but have on your bucket list?
"At the moment I'm in a returning mood – it certainly makes expedition planning easier if you already have in-country experience and contacts. However, a tantalising chance of work in Guinea has been raised and I wouldn't say no."
We hope that many of the Nite community will be inspired by your expeditions and passion for what you do. If you could give any advice to someone looking to explore and begin a new passion what would it be?
"Do something you can do. What I mean by that is, if you're just starting something new, then begin with something you can do under your own steam and your own finances. By all means apply to funding and ask for advice, but you need to have an idea that's brilliant enough that you are personally obsessed with it, but also achievable enough that if no funding comes your way, and if no one else cares, you can do it yourself anyway. People have done utterly brilliant stuff for under £500 – be it science, journalism, or just plain adventure."
Finally, which watch from the Nite collection did you choose and why?
I can't pretend my freediving ability gets me anywhere close to 300 metres deep, but better to be on the safe side I suppose! Nite's glowing face design is also a major plus, as I'm a keen night kayaker – not by choice originally, but because I was too stubborn to stop sea kayaking after work in winter. I now love it – even moderately stormy conditions feel mad and the calm nights are magical, so what's not to like?"
"Freediving, kayaking and surfing are all constants in my life, so it had to be Alpha."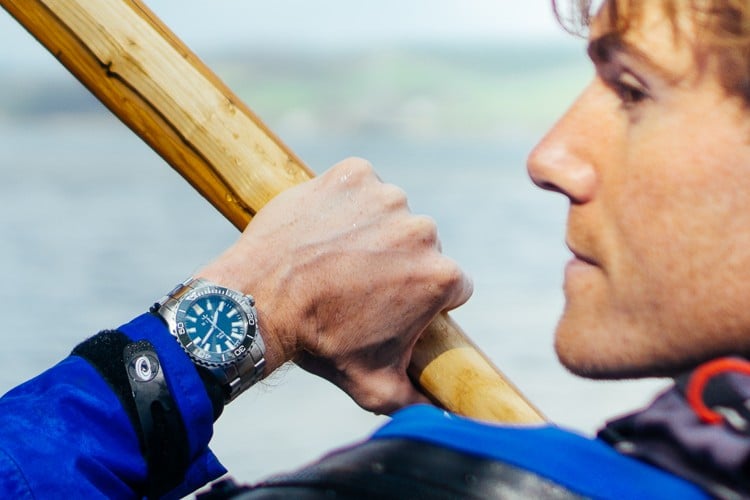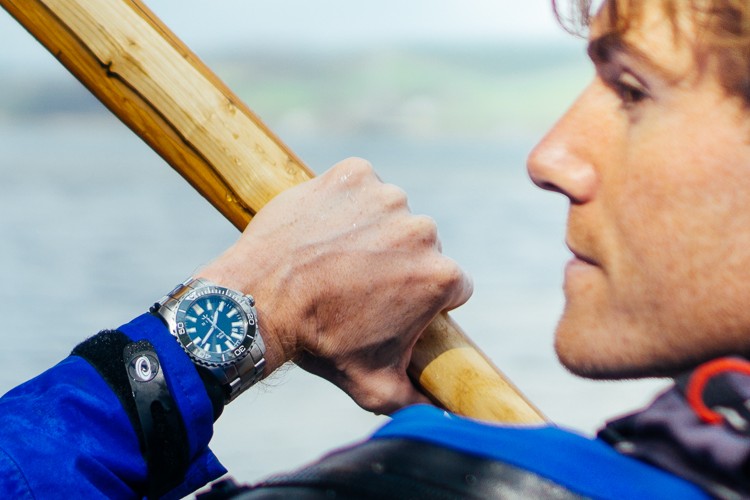 There we have it! It's been great getting to know Oli and hearing about the incredible things he's experienced. We're excited for Oli to continue his adventures especially because he'll have the Alpha by his side through it all.
If you want to find out more about Oli take a look at his website and Instagram.