Photography is an art form that many of us can't help but delve into. Whether that's on a holiday, as a weekend hobby or for the lucky ones, a full time job

.

If you're looking to elevate your passion project into a full blown career or just want to get an insight into someone else's interesting life, this article is for you. Our team have interviewed Simon Waldram, Nite ambassador and landscape photographer to find out where his inspiration comes from and how we can all take our skills to the next level.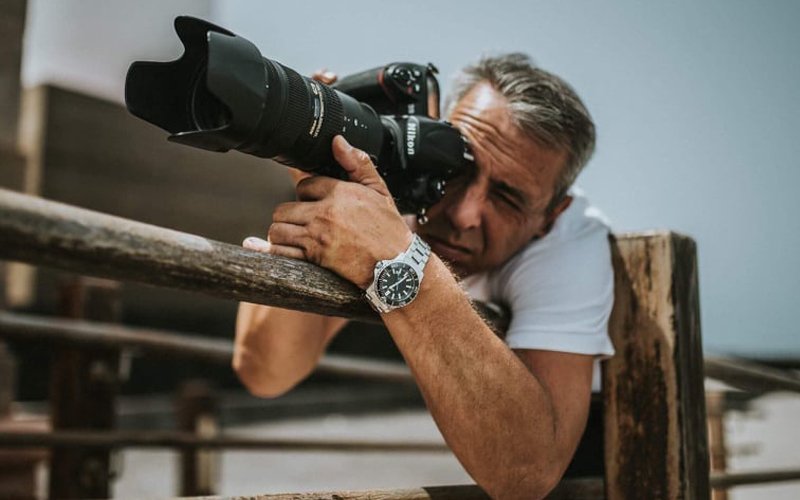 How long have you been a photographer and how did you get into the industry?
Well, I was 7 when I got my first camera. It was a Canon EA 1. I clearly remember loading the film into the back of it and running around taking pictures of everything not really having a clue what I was doing. Then I had to wait for the film to be developed. That got me hooked. It was the night sky that really got me into it. Living in dark sky areas I was spoilt with the stunning night sky with the Milky Way shining bright. This is what really got me into the photography industry.
Photography has so much to give but what is it about photography that you love the most?
In today's digital age it has taken a bit of the fun out of it as you can see the image straight away. However, what I do love is getting to a new location and nailing the shot I had in my head. Sometimes everything just falls into place; the perfect light and conditions. In the good old days, you had to get the film developed before you could see the results. It's looking on the back of the screen knowing you got the shot you want that I love the most.
We all have a favourite Instagram account - Who is your favourite person to follow on Instagram?
I don't really follow a particular person on Instagram. I follow groups a lot more. The main group I follow is @milkywaychasers. The images that are posted there are out of this world. It's right down my street.
For someone looking to get into photography, what piece of advice would you offer them?
Don't feel disheartened when you don't get the shot you want. I was told a saying many years ago. The first 10,000 shots will be your worst. Make sure to take the time to plan your shot, get your composition right, remember the exposure triangle and shoot away.
Can you tell us about your photography workshops?
Yes, my most recent workshop was on the 6th of August and was on the stunning Pembrokeshire coast. We shot the Milky Way and star trails over some amazing natural structures like Elegug stacks and The Green Bridge.
I love helping my clients get the shots they are striving for. That in particular always brings a huge amount of satisfaction. I take someone who has never shot night photography before and show them how to focus at night, get the correct exposure time and composition which is all very hard to get in the dark (trust me!)
Next up in September we have the week long workshop on the stunning island of La Palma in the Canary Islands. I have shot lots of photos there and just love the place. I can't wait to see the reaction on our clients faces when they get to see the Milky Way so bright with the naked eye.
If you weren't a photographer, what else would you be doing?
My second passion Fishing! It's another activity I've been doing since I was a kid. My camera gear always goes with me as you capture some of the best sunsets and sunrises when fishing.
What is your favourite piece of work and why?
I have a few but I think my most favourite photo is of my daughter when she was 4 years old. We had gone camping on the island of Fuerteventura. The Milky Way was due to rise around 3 am and she insisted I wake her up to see it. So, as promised I woke her up. She grabbed her teddy bear and a torch and walked off down the beach. I think the photo says it all.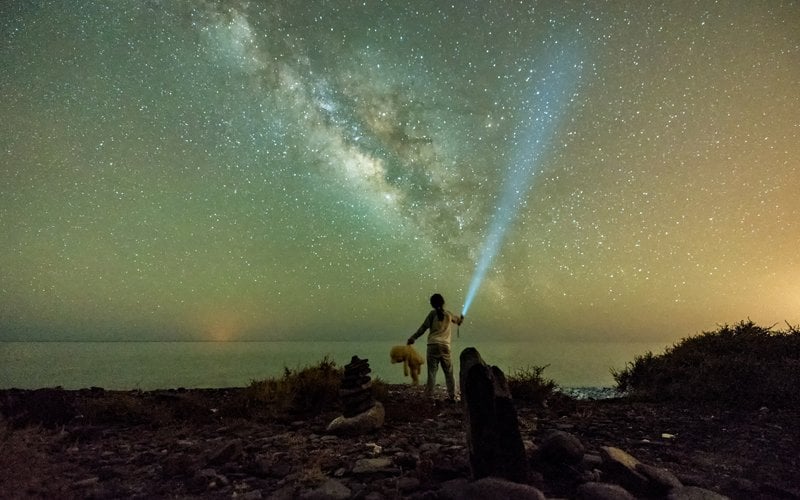 Who's work has influenced you the most?
A couple of photographers come to mind. Mark Gee and Paul Wilson who are both in the southern hemisphere. They are what I call the night photography kings and their work is very inspiring.
What is the one thing you wish you knew when you started taking photos?
I am completely self taught and really wish I understood the exposure triangle and pretty much everything about photography more than I do now. Back when I was a child we didn't have such things as YouTube and webinars to see in video how things worked. So, a lot of mistakes were made along the way.
What is one thing you would like to photograph but haven't yet had the chance?
The full arc of the Milky Way at the salt flats in Bolivia. It looks like a mirror at night and the reflections are insane.
Your Nite watch of choice is the Hawk. Why is this watch the one for you?
"I have the Alpha as well but I feel that the Hawk is more stealthy )if that makes sense?) It is lightweight and black. I can disappear into the night. That is until I look at the time and that glow lights up my face."
If like Simon, you also have a fascination with night photography and enjoy seeing the wonders of the world through the lens make sure to follow @fuerteshoot on Instagram.
It's so interesting to get an insight into someone else's fascinating life, especially when they have a job like Simon does. We hope he gets to photograph the full arc of the Milky Way soon and takes his trusted Hawk on the journey with him. To shop the exact Hawk watch Simon chooses to wear click here.