2021 is the year of action! Freedom is in our grasp so now is the time to plan, prepare and gear up to make the most of the fantastic year ahead.
We know you are always looking for the next challenge to take on. Having something to chase in life is essential. A summit to climb, a peak to reach. Having this goal keeps you focused and on track. Of course, the sense of achievement you feel once you complete your challenge is a thrill like no other. Although we don't need to tell you what that's like do we…
Here are a set of challenges to consider no matter what your perception of "challenge" is.
Challenge: Journey the classic Lands' End to John O Groats route
Difficulty rating: ⭐⭐⭐⭐⭐
Description: This iconic route which covers the entire length of the UK is a challenge that thousands take on each year and you could be next. The total distance is 603 miles as the crow flies, yet the shortest cycling route is a whopping 837 miles. This route from the sharp cliffs and fierce seas of Land's End, through the rolling hills of Dartmoor, passing the stunning mountains of the Lake District and along the Lochs of Great Glen to the finish line at the Northernmost point of the UK mainland is an epic ride you will never forget. Land's End to John O'Groats is sure to test you to your limits making it the perfect challenge for 2021.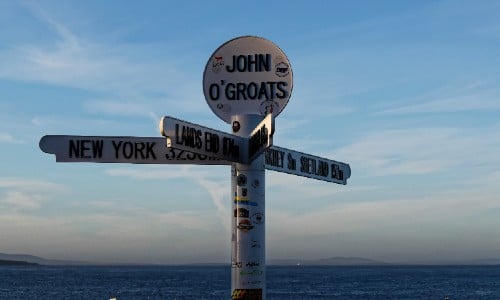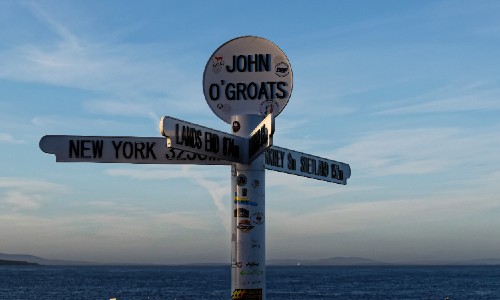 Challenge: Go from the couch to running a 5k
Difficulty rating: ⭐
Description: This challenge is a popular choice for many and ideal for all the family. If you don't already know, "Couch to 5k" is a 9-week plan to get you from sitting on the couch to being able to run 5K! The key benefit is that no matter your current fitness level you can do this. The programme kicks off with a brisk 5-minute walk. After this, you will alternate 1 minute of running and 1-and-a-half minutes of walking, for a total of 20 minutes. We can all manage that right? Then, it's only up from there.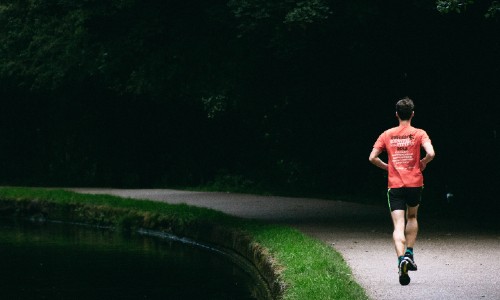 Challenge: Swim 5k in Wild Waters
Difficulty rating: ⭐⭐
Description: Is there anything more refreshing than jumping into ice cold wild water? We think not. You can work your way up to this challenge by training any time and any place you like. Swimming is an all-body workout and allows you to build body strength and muscles like nothing else. Why not embrace nature's extremes and dive in?
Challenge: Trek the South West Coast Path
Difficulty rating: ⭐⭐
Description: This is England's longest waymarked footpath stretching a remarkable 630 miles. Running from Somerset, along the coasts of Devon and Cornwall, to Poole Harbour in Dorset (just down the road from Nite HQ) it is an enchanting path. It takes approximately 7-8 weeks to complete however the current record is 10 days! A popular option is to break up the path into bitesize distances which can be tackled over a series of weekends. This way you can complete this challenge even if time is not on your side. If you want to see the English coastline from a different point of view, this challenge may be just the ticket.
Challenge: Paddle from Devizes To London
Difficulty rating: ⭐⭐⭐⭐
Description: This Canoe race starting in Devizes, Wiltshire, and finishing at Westminster Bridge in central London, opposite the Houses of Parliament is an arduous 125 miles long course. This challenge is certainly not for the faint hearted and is open to anyone with the crucial determination and commitment to train for it. Use 2021 to train for this epic challenge and who knows, you may even win the race next year!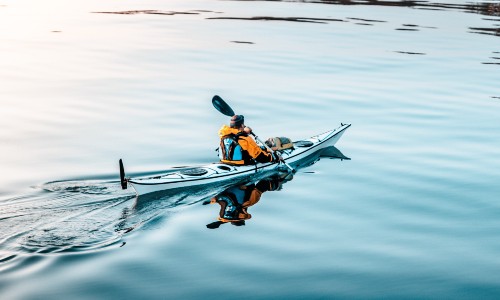 Challenge: Cycle London to Paris
Difficulty rating: ⭐⭐⭐⭐
Description: This 275-mile trip between two of the most Iconic capitals in the world is an ideal 3-4 day adventure to prepare for. As you can imagine, the final ride into Paris is very special indeed. The sense of achievement completing this journey is remarkable and seeing the hidden corners of England and France on the way is a very welcome bonus. It is also worth mentioning that there are many charities offering packages to make the planning and execution of this challenge as seamless as possible. Not to mention that it is a brilliant way to raise money for a cause you're passionate about. Take a look at one we found here.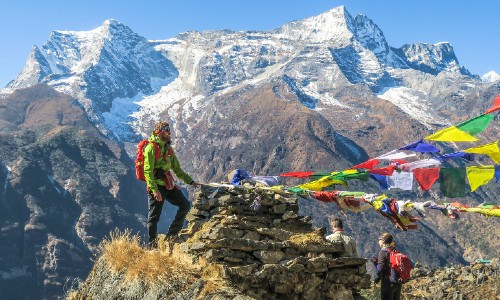 Challenge: Climb The Inaccessible Pinnacle
Difficulty rating: ⭐⭐⭐⭐⭐
Description: Britain's most notorious climb. The terrifying, sheer flanks of the Inaccessible Pinnacle on the Isle of Skye are an absolute must for mountaineers. This peek, more commonly remembered as "In Pinn" is the second highest summit in the Skye Cuillin. It is well known as the most difficult of the Munros, requiring a rock-climb and an abseil to complete the ascent. This 986-meter-tall mountain is a geological beauty. Climbing to the exposed summit of this iconic Skye Cuillin landmark is not an experience to be missed! The standard ascent is via the East Ridge of the In Pinn and is graded a 'moderate' rock climb where suitable experience or help from an expert is vital.
Challenge: Hike to Everest Base Camp
Difficulty rating: ⭐⭐⭐⭐
Description: The holy grail of challenges. 12 days of trekking for up to eight hours per day, reaching altitudes of over 5500 metres. It is worth mentioning that you must be in excellent health for this adventure of a lifetime. The guided route takes adventurous trekkers to the foot of Mount Everest offering travellers a glimpse of the Iconic peek for themselves. This is a challenge where you can truly test your strengths.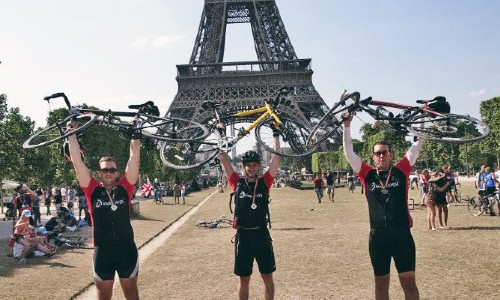 This is a set of challenges that will test your limits no matter who you are. They may seem daunting at first but the benefits to your mental and physical health will be well worth the effort. Pushing through the initial pain and self-doubt is when the real test begins, yet also when you achieve great things. All that's left now is to choose which challenge you'll take on first. Make sure to tag us in your photos when on your adventures. The Nite community all have one thing in common, a drive to be the best they can be. Together we achieve more.