Some individuals go above and beyond, using their talents and determination to make a lasting impact. Jake Best, a former boxer, businessman, extreme athlete, and world record holder, is one such individual. His journey is a testament to the power of pushing limits, embracing versatility, and making a difference in the lives of others. 
In this blog post, we delve into Jake's experiences, from his early days in the military to his record-breaking feats, and his unwavering dedication to proving that age and responsibilities need not hinder one's aspirations.
Professional Career and Founding Clearwater Dynamics:
Jake, a founding Director of Clearwater Dynamics, has been instrumental in establishing the company since its inception in 2014. Initially specialising in commercial vessel tracking and anti-piracy intelligence, Clearwater Dynamics now offers a wide range of maritime risk mitigation and InsurTech solutions globally, serving over 5000 vessels. 
While Jake's professional career is impressive, his passion for fitness truly shines. Boxing, in particular, has been a passion for him. Although he does not consider himself highly skilled or experienced in the sport, his unwavering dedication and fitness have allowed him to compete professionally. Known for his durability both inside and outside the ring, Jake's commitment to boxing has enhanced his physical and mental capabilities.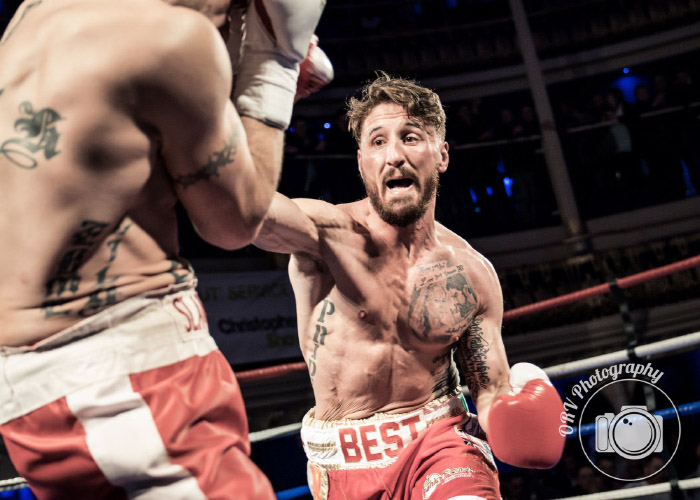 The military:
Jake's passion for the military led him to join at a young age. Although he considers himself to have joined as a young boy rather than a man, his time in the military was an experience that shaped his character and instilled a strong sense of discipline. While he cherishes those years, he acknowledges that he wasn't mature enough to fully realise his aspirations at the time. However, he carries the lessons he learned and the regret of not achieving his military goals into his current training to join the Army Reserves.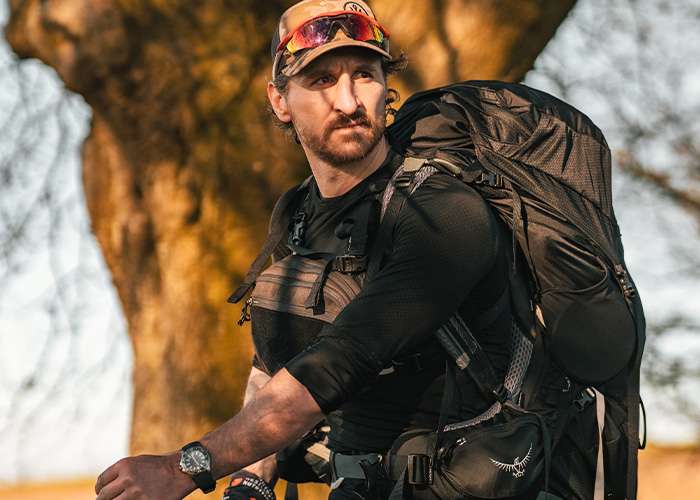 Challenges and World Records:
Jake's pursuit of excellence and his desire to prove his capabilities have led him to undertake numerous challenges and set world records. From running marathons with heavy packs to cycling long distances for charitable causes, Jake has consistently shown that the human body and mind are capable of extraordinary feats. His list of accomplishments is awe-inspiring:
Running 100 kilometers along the coastal path while carrying 35 pounds of weight in support of the Felix Brown charity.
Completing his first-ever marathon in under 3 hours and 30 minutes to raise funds for MacMillan.
Embarking on a grueling 75-mile run to honor the 75th D-Day anniversary and support the Veterans Charity.
Cycling 1000 miles in just 7 days to contribute to the fight against cancer through the FFC charity.
Conquering the height and distance of Ben Nevis while carrying a 15kg computer, all in aid of the DAFA charity.
4 x continuous marathons over the Jurassic coast in 28 hours
Setting five world records in the 5km, 10km, half marathon, full marathon, and furthest distance covered while carrying 40 pounds, supporting Rock2Recovery and the SBS Association.
Participating in a rowing challenge from Poole to Cherbourg and back, benefiting the Pilgrims Bandits charity.
Taking on the iconic London Marathon while carrying 44 pounds to support the SBS Association.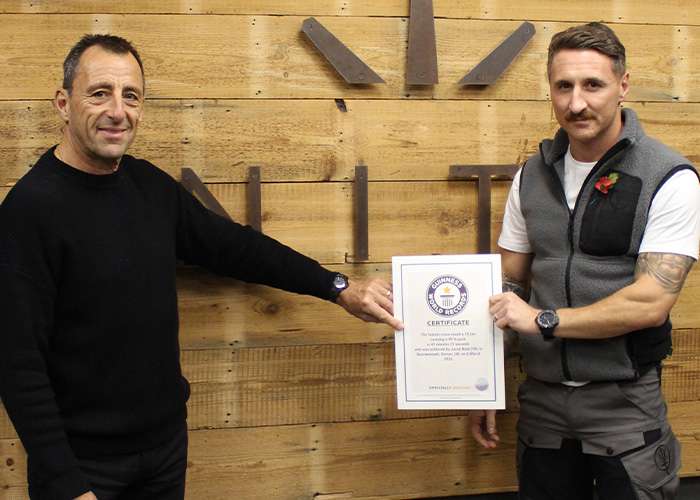 Continued Dedication:
Despite these remarkable achievements, Jake's journey is far from over. He is preparing for his next challenge: an official Ironman triathlon world record attempt while carrying his renowned 40-pound Osprey Pack. This is no easy task with the current record standing at 16 hours, 19 minutes, and 52 seconds. To enhance his training, Jake recently participated in a triathlon-focused training camp in Majorca, Spain, organised by Nite Watches, one of his sponsors.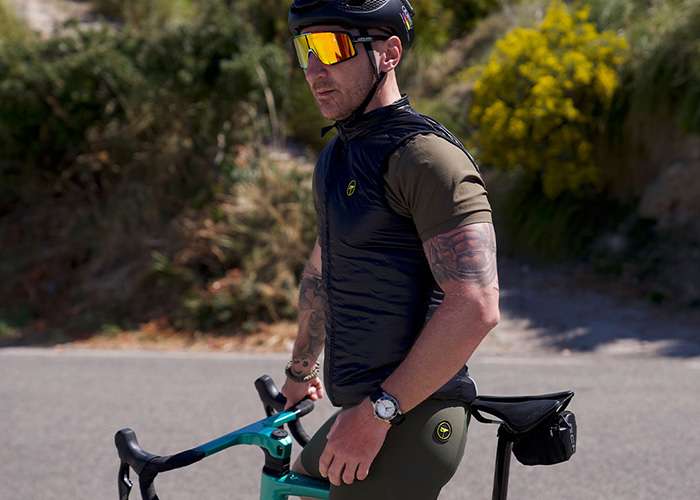 Balancing Family, Work, and Training:
Outside of his professional endeavours and rigorous training, Jake finds joy in the simple things in life. Spending quality time with his family and beloved dog, Charlie, brings him immense happiness. 
One might wonder how Jake manages to juggle his training regimen with the demands of being a successful businessman and a dedicated family man. It's a delicate balance that requires early mornings, late nights, and a meticulous schedule. Jake ensures that his training fits around his family time and work commitments, maximising each day's potential and making sacrifices to pursue his goals.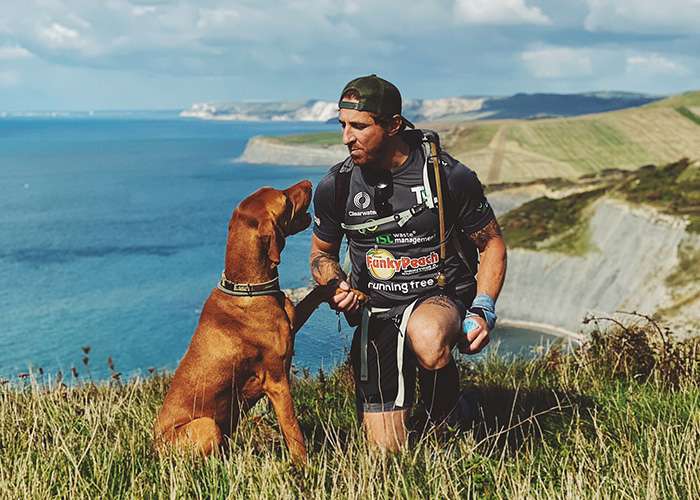 The Maverick Spirit:
Jake's remarkable journey caught the attention of Nite Watches, who welcomed him as one of their ambassadors—a Maverick. Being a Nite Maverick signifies pushing boundaries, embracing risks, and inspiring others through actions that defy conventional limitations. Jake and fellow Mavericks aim to motivate others to step outside their comfort zones, pursue their passions, and realise their full potential.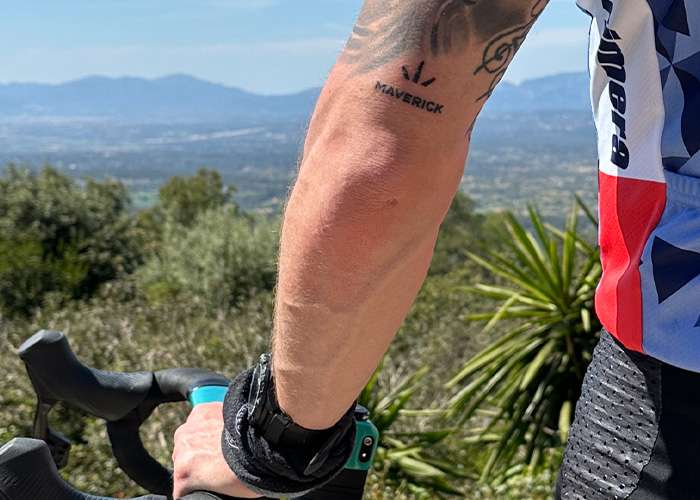 Inspiring Others and Giving Back:
As can be seen, Jake's dedication extends beyond personal goals. He constantly seeks to inspire and mentor others with their own charity challenges and make a positive impact. Through his charity challenges, he raises funds and awareness for organisations like Rock2Recovery, the SBS Association, and many others. His versatility and willingness to step outside his comfort zone sends a powerful message: anyone can achieve remarkable things, regardless of their expertise in a particular field.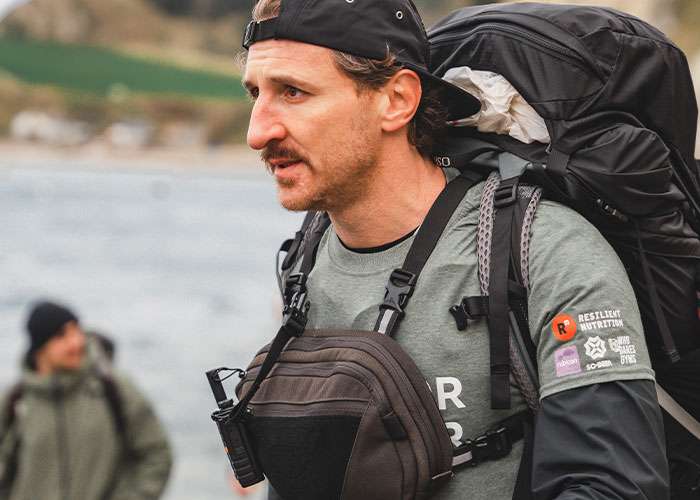 Conclusion:
Jake Best's journey is a testament to the indomitable human spirit, the power of determination, and the impact one person can make. Through his relentless pursuit of personal growth, his commitment to pushing boundaries, and his unwavering dedication to making a difference, Jake serves as an inspiration to us all.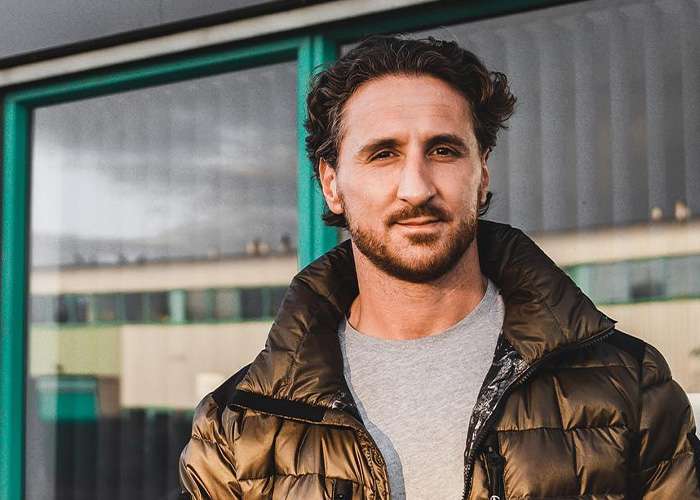 To find out more about the charities Jake supports, please follow the links below: