We are thrilled to introduce Will Copestake who's adventures have taken him across the globe. We asked him a few questions so we and our community can get to know him even better.
We find out how Will earned the impressive title of Adventurer of The Year in 2015 and what he does to push himself to new extremes. Based in Ullapool, a small fishing village in the North West Highlands of Scotland Will is endlessly exploring and trying new things.
"I'm extremely fortunate to have the sea at my doorstep and mountains in the back-garden."
Will's career is split between leading outdoor pursuits and photography. Through his company Kayak Summer Isles, which he co-runs with a great friend, he shares his passion for sea kayaking and outdoor adventure on the North West Coast of Scotland.
In the summer he takes guests around the Summer Isles, an archipelago of sandstone islands, giving him the chance to explore arches, caves and remote sandy beaches. In winter, he often takes this career south to Patagonia, where he works at Kayak En Patagonia, leading guests into one of the wildest areas on earth. If all that wasn't enough, he also draws his focus to public speaking and writing.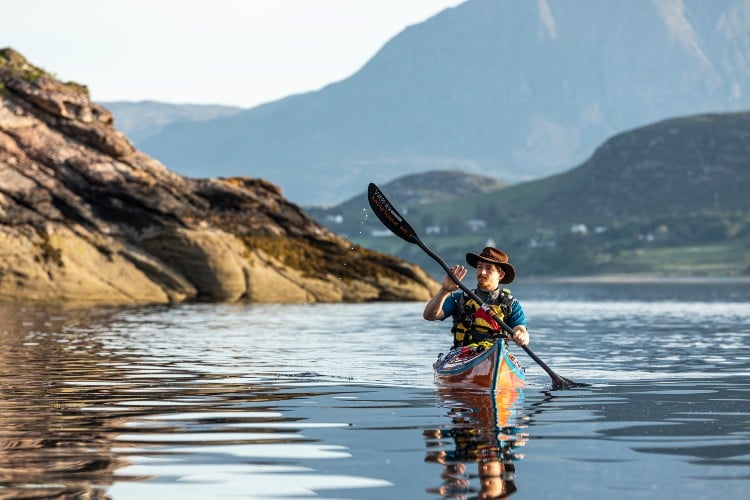 Among friends Will is best known for… the goofier adventures, and mis-adventures. Will told us that it is amongst his friends and peers that a constant learning progression can take place. Further afield, he is best known for his long, self-supported expeditions in Scotland and Patagonia, where he actively enjoys seeking uncomfortable conditions.
"It's the 2/3 fun ratio where things are tough at the time and fun afterward that is my absolute favourite thing to seek."
Will added: "In Patagonia, I'm probably best known for my ridiculous love of portaging my sea kayak, perhaps more than actually paddling it. This is what I believe is the key to reaching places seldom explored there."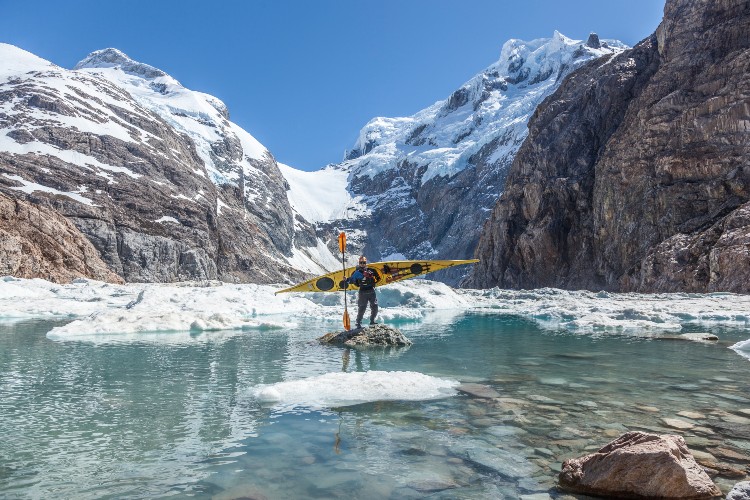 The title of UK Adventurer of The Year is very impressive, how did you achieve this?
"This was awarded to me for my Scottish 'Machair to Munro' expedition, which was a 364-day long journey where I circumnavigated the coast by sea kayak then cycled home via a largely winter ascent of the Munro Mountains.
The vast majority of the journey was solo. The idea of the trip was to cement my personal knowledge and understanding of my home country through its landscape and culture."
Will's Nite watch of choice is the Icon with a black dial, stainless steel bracelet and blue and orange Tritium illumination.
"I chose the Icon as I am left-handed and tend to wear the watch on my left wrist. I have always had a problem with other dials digging into my hand while paddling and love the offset crown design of the Icon. I can already feel it is significantly more comfortable than normal watch designs when bike riding and paddling."
What has been your greatest achievement so far?
"On a personal front, I feel my greatest achievement was being able to stick at and complete my Scottish Machair to Munro journey. Succeeding was a result of severe mental and physical perseverance for an entire year.
However, I am also proud of my later expeditions in Patagonia with my great friend Seumas Nairn, which were far more remote and committing. On those together we not only achieved our planned routes but did so with excellent spirits and relative comfort due to well-planned pre-trip preparation and organisation.
On these southern trips, talking with Seumas about the golden age of exploration when equipment was soft and the explorers were hard, we surmised that with our modern comforts the most anyone these days might accolade would be the description from Shackleton as an 'able man'."
"I'd like to think that one day after many future adventures I'll fill those boots."
Will has achieved a great deal and by the sounds of things he never stops. So we wanted to find out what he has planned next.
"I suppose the answer to this is really, 'what challenge did I have planned before corona'. At the time of the outbreak, I was just a week away from embarking on a third large expedition by sea kayak in Patagonia, this time to paddle 800km from Punta Arenas to Cape Horn, via the Strait of Magellan and a portage to the Beagle Channel. This is now postponed and I intend to make it happen in the next few years to come.

Of course, I have several other side projects, which include a lifelong goal to kayak to all of the Stevensons lighthouses of Scotland (at my current count there are several hundred of them), as well as a few other Scottish based adventures by canoe, kayak, bike and hike."
So, there we have it! We want to say a huge thank you to Will for allowing us to get to know him a little better. We at Nite have been living vicariously through Will for some time so we are excited to share his adventures with you too.
Check out Will's website and Instagram accounts and make sure to keep an eye on our Journal and social media channels for more content with Will. As you know, the adventures have only just begun.